Here is a great example of how a job seeker leveraged the recruiter and a reference to succeed in the interview.
The reference shared some great insight into the applicant's strengths, what he saw as weaknesses, and what he and his senior leadership colleagues liked the most about the candidate's style and contributions.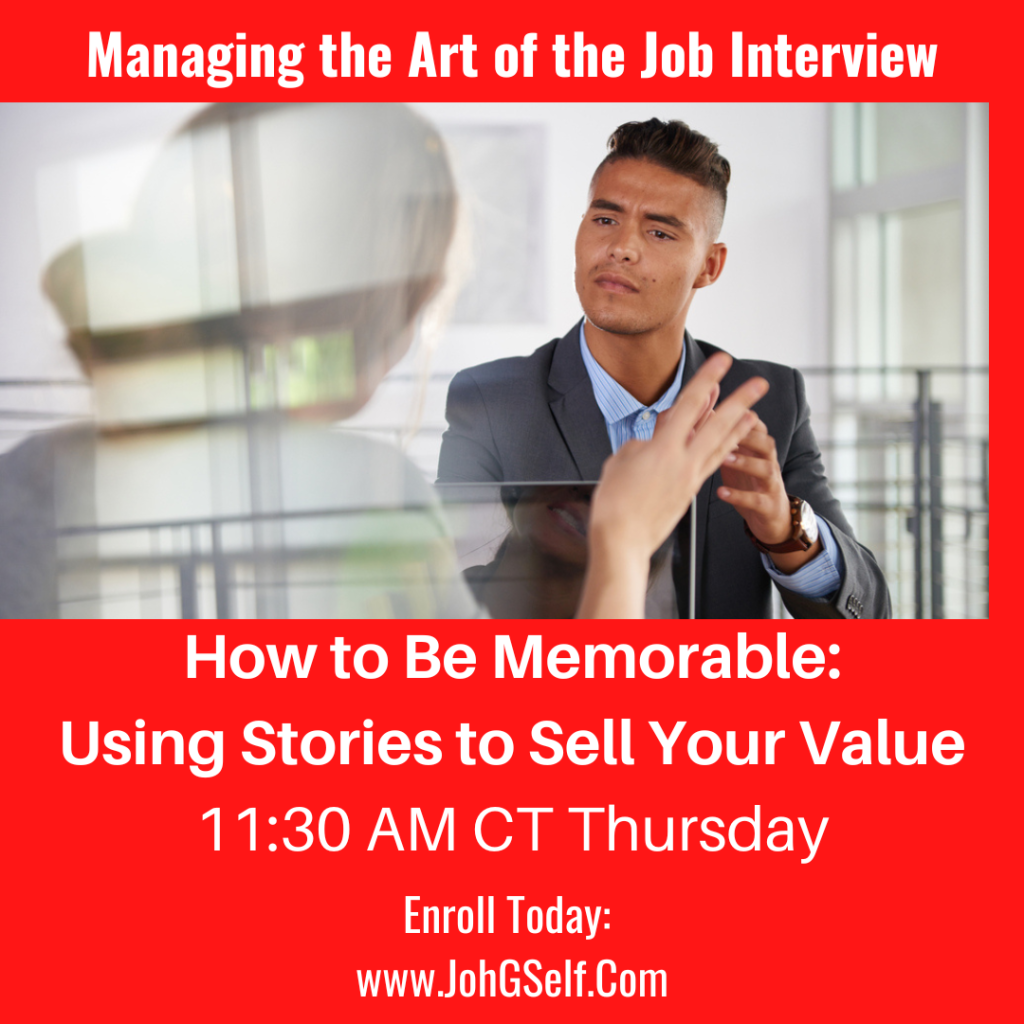 She used that information to improve her answers to key questions the recruiter said were important to the hiring authority.
Using the feedback, she delivered compelling answers, from that typical "Tell Us about yourself" first question to the last question they asked: Why should we hire you?"
Sign up for Part 2 of Mastering the Art of the Job Interview, LIVE at 11:30 AM on Thursday. Or check out our MOCK interview coaching service at JohnGSelf.Com.