About Us
John G. Self is founder and Chief Content Officer of JohnGSelf, a Texas-based career transition advisory firm. He is also the founder and CEO of a new digital career management platform called Guiding Your Career.
John has advised dozens of healthcare executives on career management and transition strategies, including some of the nation's healthcare industry leaders. Before launching his career transition advisory practice, Mr. Self led high-profile executive searches for hospitals across the mainland United States, Hawaii, and Alaska for more than 20 years. He has recruited in six countries on four continents, including Australia, South Africa, the Republic of the Philippines, and the United Arab Emirates.
He held healthcare leadership positions in the not-for-profit and investor-owned hospital management field, including Hermann Hospital in Houston, where he served as the first director of that organization's famed Life Flight program. He later served as the National Marketing Manager for the aircraft leasing company and played an integral role in establishing the next 14 helicopter ambulance programs across the country.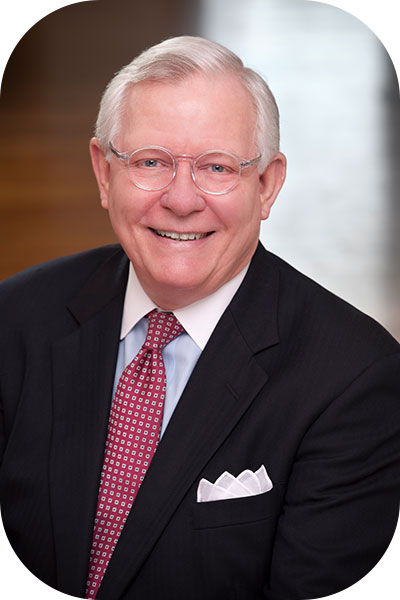 His search work includes community hospitals, integrated health systems, academic medical centers, rural/community hospitals, home care providers, hospice, pre-hospital/mobile healthcare, and traditional EMS providers.
In 2010 the American College of Healthcare Executives recognized John's service to the industry, awarding him the Regent's Award as the senior healthcare leader of the year in North Texas. He is the immediate past president of American College of Healthcare Executives East Texas Forum and is a member of the board.
Mr. Self is an author and blogger. His 60-second career advice videos, GotAMinute? appear Monday through Friday on his website, as well as on LinkedIn, Facebook, Instagram, and Tik-Tok.
Mr. Self is a graduate of East Texas State University — now part of the Texas A&M University System. He earned a degree in journalism. In 2012, the university recognized John as a distinguished journalism graduate. He previously served on the Dean's Advisory Council for the College of Humanities, Social Sciences, and Arts.
He worked for newspapers in Tyler, Lubbock, and Houston, where he was a crime writer and investigative reporter.