Exclusive on-demand course
2 monthly Live Q&A webinars
1-on-1 executive career coaching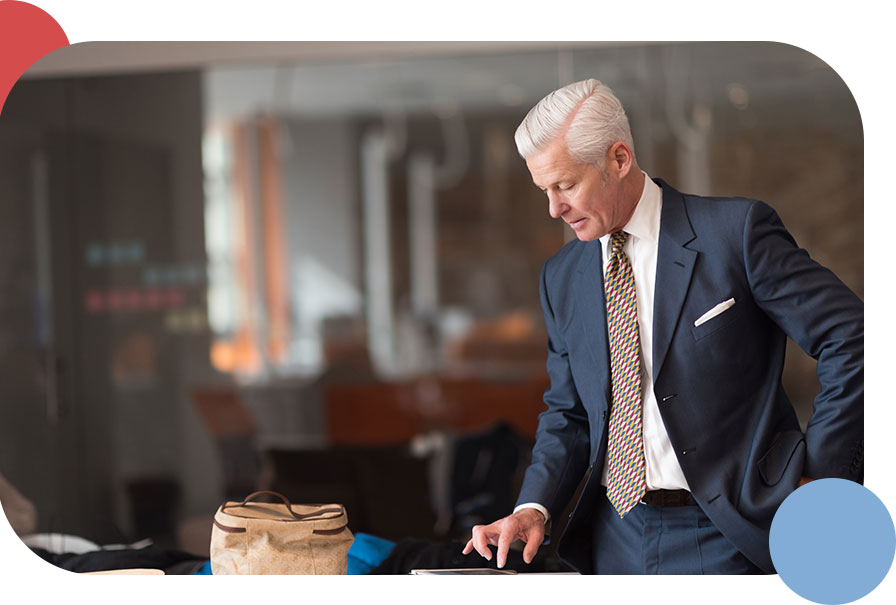 Your executive-level experience… could be a liability.
Decades of experience do not guarantee a job offer.
In fact, many highly experienced professionals are dumped out of the workforce every year in a layoff. These top-level managers and c-suite executives assume their impressive resume will speak for itself. Instead, they find themselves perplexed and frustrated when their application gets ignored. Or worse, they get labeled "overqualified."
It typically takes executive-level professionals 4 times longer to find a job than entry and mid-level workers.
But it doesn't have to be that way.
Guiding Your Career is your resource for executive career coaching and on-demand training to help you build a successful, lucrative career.
The secret to becoming the top candidate for the best positions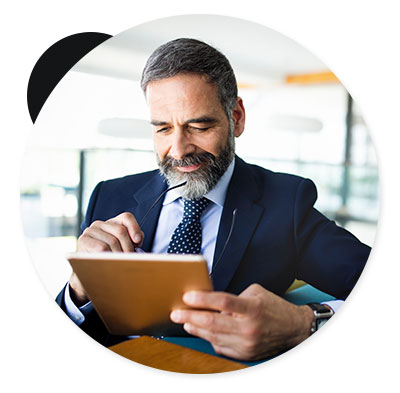 On-demand courses
Take Guiding Your Career with you wherever you go. Watch anytime. On any device. From any location.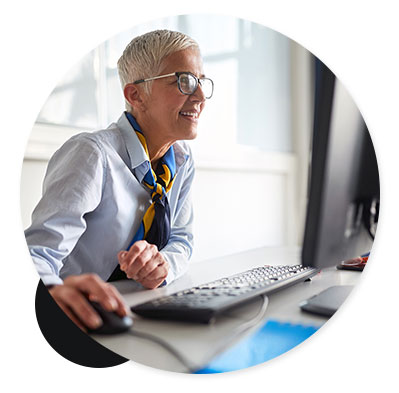 2 monthly Live Q&As
Tune in twice a month to ask the coach anything you want to know about paving the path to a career you love.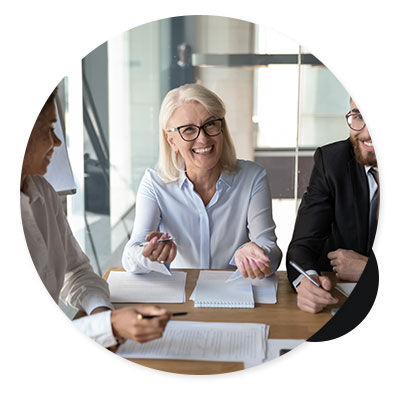 1-on-1 coaching
John's 1-on-1 executive coaching is the most valuable career training on the market.
Everything you need to know to become the top applicant
Even if the competition is better than you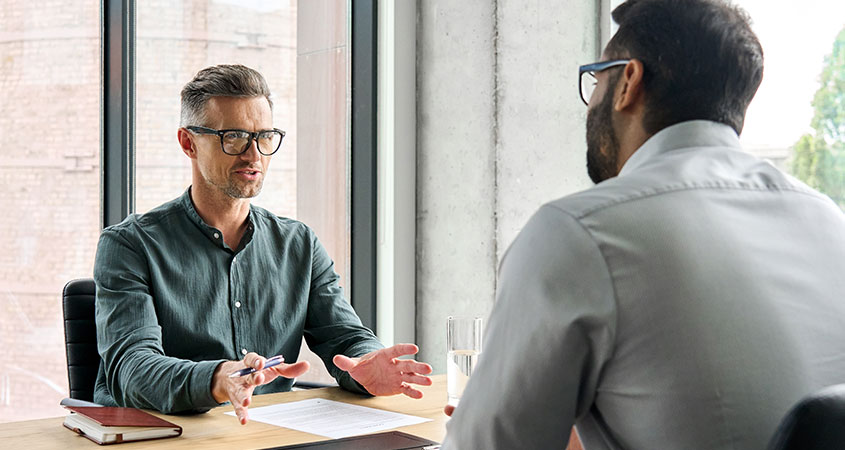 Never put all of your work experience on your resume.
When you have decades of experience, it's challenging to know what to put on your resume. Many professionals list all of their experience — every job title, license, certification, degree, and credential they've earned over the past 25 years. Rather than impressive, this typically makes you seem unfocused and overqualified. John will help you clearly communicate your value. So you start landing interviews. And winning the job offers others can't.
It's (still) not about what you know, but who you know.
Many high-level professionals make the mistake of relying solely on their credentials to land a high-level position. While qualifications matter, earning the trust of the company matters more. Building a strategic network that can vouch for you is the best way to earn the trust of any company seeking to learn more about you. Your bi-weekly coaching sessions with John, along with your on-demand courses, will equip you to build a strategic network. So you will become unstoppable in your career.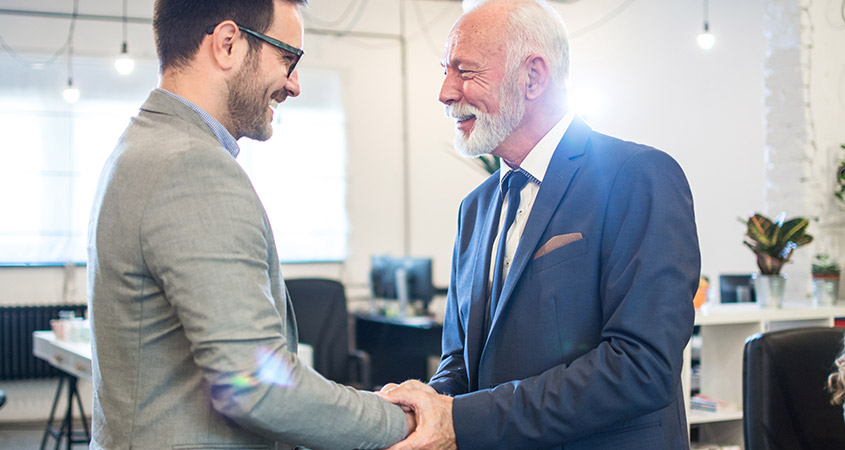 What if you could get the job you want, just by asking for it?
Nothing stands out like confidence. That's truer for upper management applicants than for anyone else. John will teach you how to make a lasting impression on your interviewer and close the deal with confidence. This training will put you in the top 1% of candidates who always get the job offers others can't.
Carve your path to the C-suite
Watch


the on-demand video courses.
Get equipped


with one-on-one executive coaching.
Stand out


as the top executive candidate.
Meet John G. Self
Career expert for 28 years
For 28 years, John G. Self has served businesses and professionals as a global executive recruiter. With a 90% success rate, he has the skills to help experienced executives find a fulfilling career where they can grow and thrive.
The job search process for upper management and C-suite executives requires a unique strategy beyond submitting a resume. John offers personalized, one-on-one coaching to his executive level clients to help them stand out as the perfect leadership candidate for any organization. When you join Guiding Your Career, you'll understand why so many top executives trust John to help them achieve even the most ambitious career goals.
Successful executives who love working with John G. Self
Marie Klymas
Senior Nurse Executive
★★★★★
John has an innate ability to quickly help you identify your strengths… and differentiate yourself from the competition. There is nothing more helpful than working with a coach who really understands you and is committed to your success.
Henry Ruberte
Chief Operating Officer
★★★★★
Having a successful career doesn't necessarily make a job search any easier. When you come across a Coach and Mentor like John G. Self, you will definitely acquire new skills and ideas to make an otherwise difficult and frustrating journey and enjoyable one.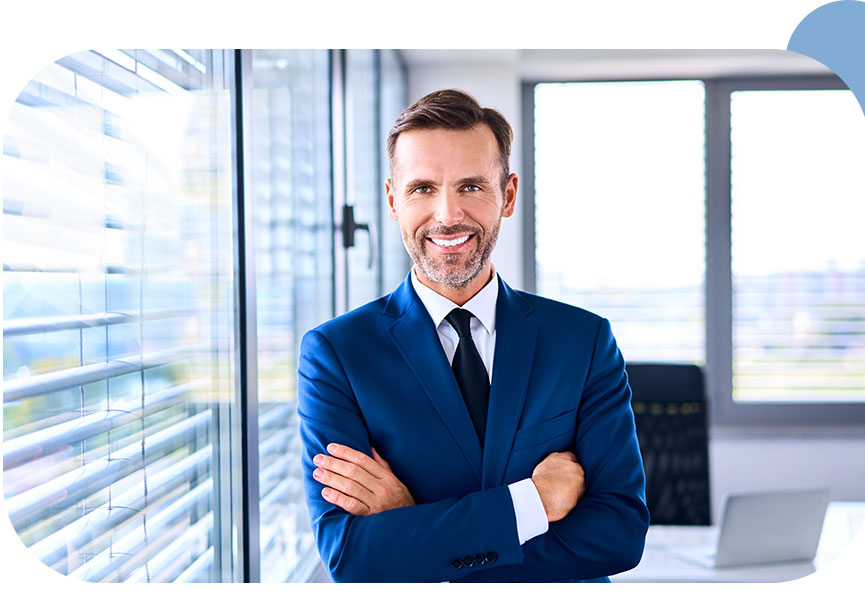 Executive Premium
Guiding Your Career
Exceptional value. Fifteen chapters with more than 3 hours of video instruction covering all aspects of conducting a job search and career management, along with two 45-minute monthly coaching sessions and three monthly subscriber-only webinars.
PRICE: $250/month